Financing
Boost

revenue

with

B2B

buy

now,

pay

later
Provide more buying power to your customers by giving them total flexibility over how they pay. Make your services more affordable than competitors, get paid upfront by us, and enjoy the benefits of instant cash flow.
Give financial flexibility
Offer your customers total flexibility over how they pay with buy now, pay later.
Get paid upfront
Don't wait to get paid and enjoy the freedom of instant cash flow.
Grow your revenue
Differentiate your solution, drive sales,
and grow your business.
Let your customers pay in installments
Give your customers a simple, streamlined checkout experience with flexible payment options, including various installment plans.
30-150 day terms

Equal installment payments

1st payment after 30 days

Unlimited buying power
Get paid upfront. We'll collect from your customers
Forget chasing your customers for payments. We'll set up an automatic payment plan for you that pulls from your customers' accounts each month until the invoice is fully repaid. It's really that easy.
The joys of instant cash flow
With Alternative, we finally found a solution that simplifies our business processes and allows us to exceed our growth goals while delivering more value to our customers.
Fred Lebhart
Founder & CEO
Customers trust our brand and we trust Alternative Payments. Their white label solution makes the checkout journey seamless.
Ryan Nokes
Chief Executive Officer
We are accelerating our sales cycle and providing flexibility to our customers and now we utilize revolutionary finance tools to reach more customers and grow faster.
Partnering with Alternative is a no-brainer and resonates with our company values. Working together, we will continue delivering total ecosystem solutions to business leaders so they can focus on what matters most to them.
Justin Fortier
Founder & CEO
Before Alternative, invoices were paid by paper check or over the phone. Now, our customers pay invoices in minutes without relying on us to process their payments.
Bryant LaBonville
Director of Operations at Heiden Technology
With Alternative, we are returning more money to our customers' pockets by reducing transaction fees while also delivering value for customers seeking to pay contracts over time.
Generations Beyond brings cutting-edge tools and tactics to our customers growing their digital brand. Integrating Alternative's platform into our business processes will drive higher close rates for our contracts and enhance the customer experience by giving more payment options when engaging our services.
Jesse Wroblewski
Founder & President
Our customers now have an online checkout solution, which they love, we are getting paid faster and we have a fully integrated payment suite, which was easy to set up!
Steve Abraham
Chief Financial Officer
Our partnership with Alternative will supercharge our business goals by unlocking greater access to capital for our customers so they can go even further - even faster.
Ari Salafia
CEO & Co-Founder
Alternative gives us powerful tools to close bigger contracts and grow our business faster.
Jeremy Wong
Executive Vice President
Not only does our partnership with Alternative help us grow our own contract values more quickly, but their team aligns with our own company mission: to use the latest methodologies and provide complete, effective solutions to our clients. Together, we are helping our partners see results sooner while working towards mutual growth and long-term success.
Rogelio Rodriguez
Chief Operating Officer
It took us less than 2 hours to implement Alternative. Our customers are now paying faster than ever through Alternative's seamless checkout experience.
Cary Wagner
CEO and Technical Operations Director
Alternative's checkout solution has simplified our payments process significantly, and the transition was incredibly seamless and easy.
We used to spend hours a week on manual invoicing and billing efforts. Moving payments online with Alternative has modernized and simplified the process, making our entire business more efficient
Mike Woeber
President and CEO
Forget about your customer's risk
Let us determine a buyer's fraud risk and protect your business from financial losses. And if there's ever a missed payment, we'll be responsible for everything, so you can do business with total peace-of-mind.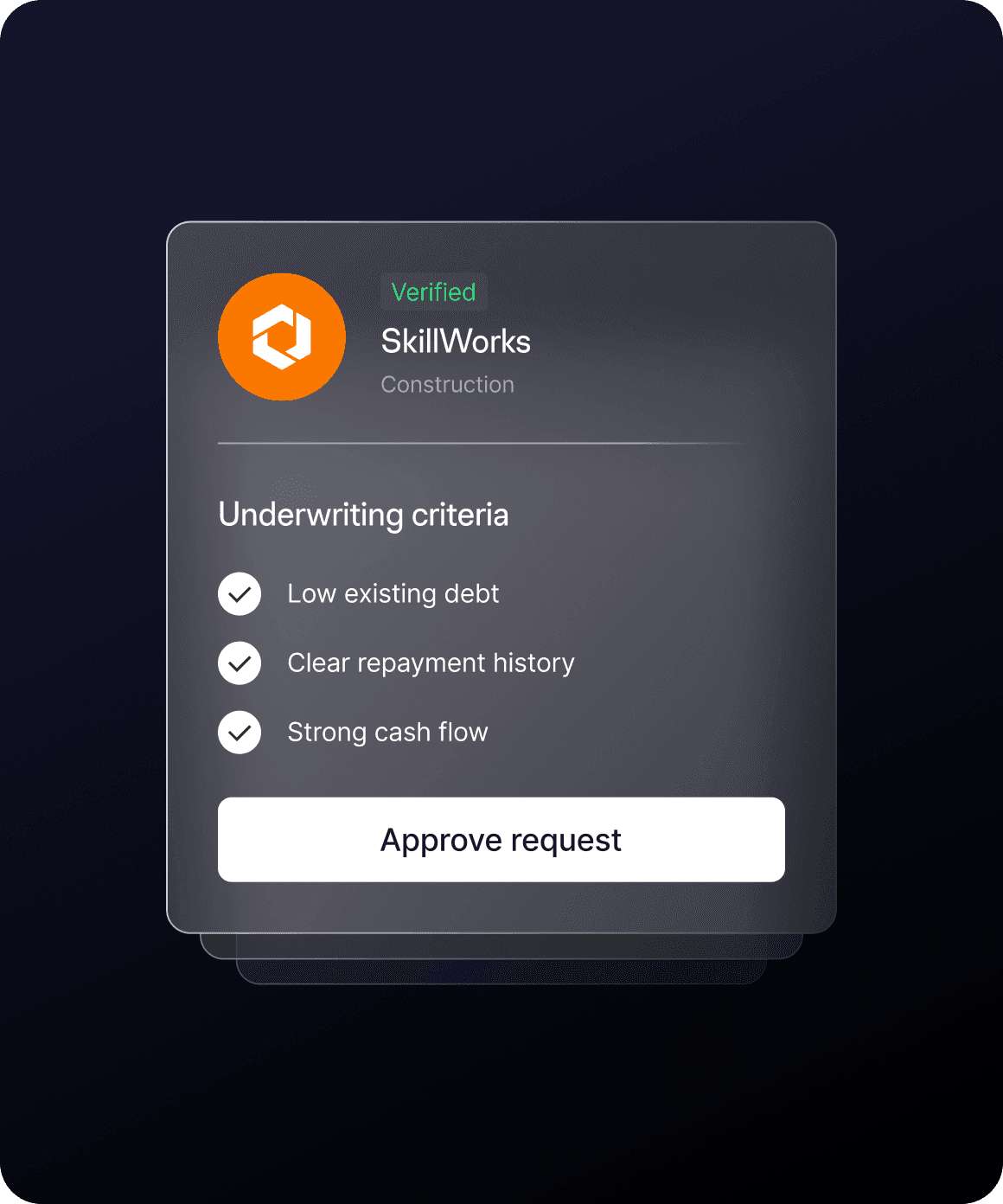 Yep, we do financing —
but also so much more
Want to give your customers even more flexibility over how they pay? Accept credit cards and ACH as well, with just a single provider.
ACH transfers
Enable your customers to pay via ACH, and get paid in less than four business days.
Credit card payments
Alternatively, let your customers pay via credit card and get paid in less than two business days.
More payment features to power your business